Rain Barrels
Rain Barrels
Rain Barrels
Rain Barrels are not new, but are making a come back. Up until the 60's many homes used methods of collecting rainwater, such as open barrels and cisterns. Many rural homes may still use some method of collecting rainwater today. However, in the urban areas, the development of municipal water systems and health concerns caused the collection of rain water a thing of the past. But, with many municipal water systems reaching or nearing their capacity and the increased cost of municipal water, Rain Barrels are being revived as a method of collecting and storing rainwater to be used to water plants and for other uses. Rain Barrels also prevent contaminants from being carried into our streams, rivers, and lakes which could lower the water quality.
Here is some other literature to learn more about rain barrels:
Find information about sizing a rain barrel, how to build it, install it and maintain it. There's even directions for painting the barrel and for connecting two or more barrels together.
These are the specifics for how we build the rain barrels used in the high school decorating contest
Rain Barrel Report:
Information prepared by the BRWP and published in 5 parts by the Lima News. Click on the image to bring up a downloadable PDF of the page.
[su_frame]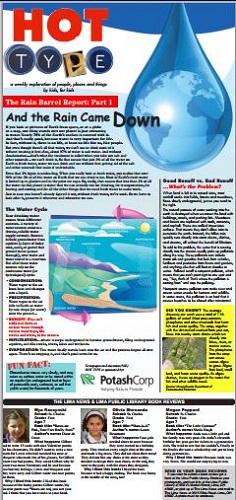 Part 1
[/su_frame]
[su_frame ]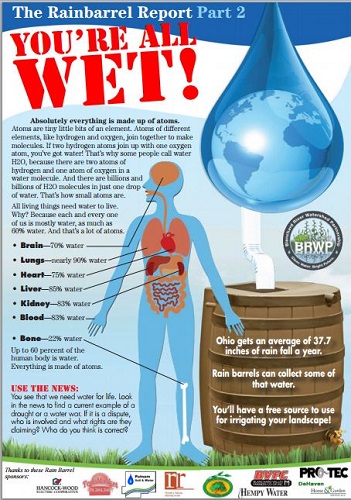 Part 2
[/su_frame]
[su_frame]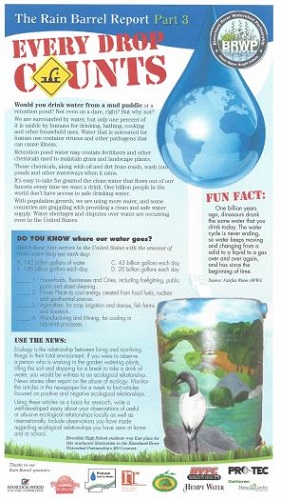 Part 3
[/su_frame]
[su_frame]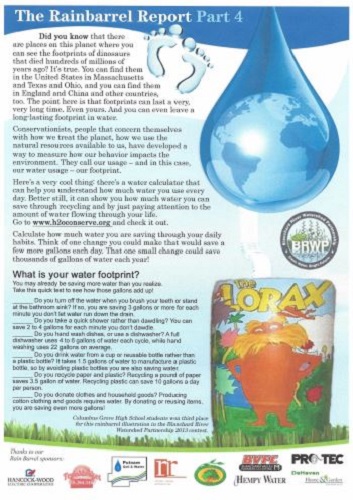 Part 4
[/su_frame]
[su_frame]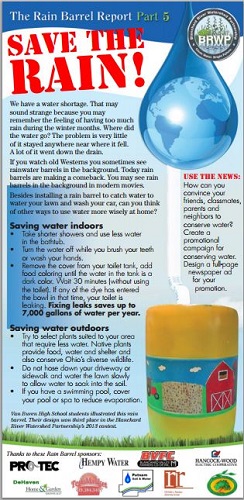 Part 5
[/su_frame]