Virtual Tour
The BRWP and the West Central Ohio Land Conservancy are proud to present the official trailer for our collaborative video project, which will premiere on Friday, February 26th. To learn more about the premiere, visit "Events" on the BRWP's and WCOLC's Facebook pages.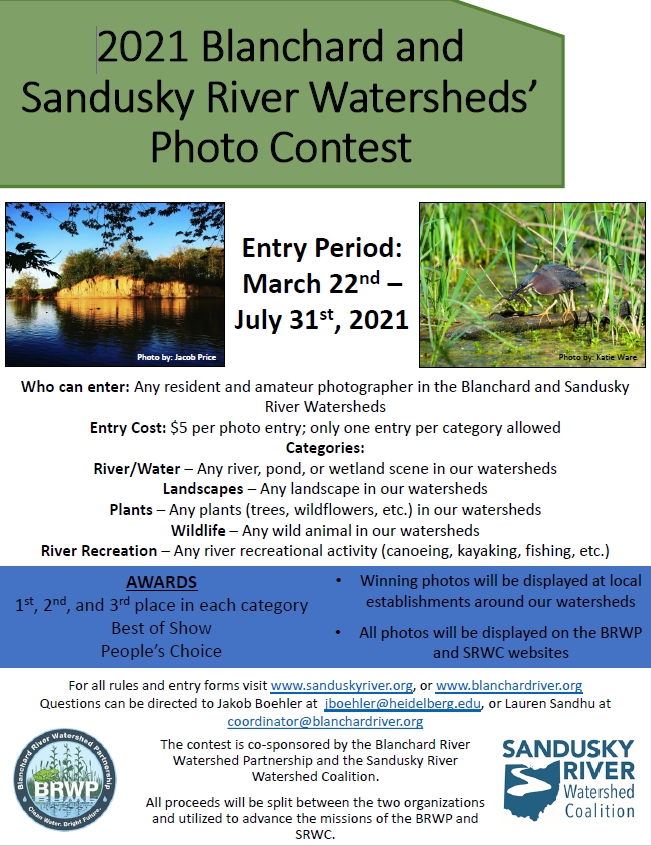 View / Download 2021 Photo Contest Rules
Blanchard River Demonstration Farms Videos
The Blanchard River Demonstration Farms Project, a 5-year initiative showcasing and demonstrating conservation practices that will help improve agriculture's impact on downstream water quality, has released a new video series. These videos highlight the efforts being made on three northwest Ohio farms to learn about nutrient management and the many ways Ohio farmers can keep nutrients in the fields and out of the water.